The advances in digital print within the wallcoverings industry have been ground-breaking. They have completely transformed the industry, opening up the opportunities for designers to create wallpaper without the need for large capital investment.
Benefits of digital print
Small minimums, creative textured substrates and no restrictions on vertical repeat, all make the digital process very appealing to our customers large and small.
Minimum order quantity for digital print is just 12 rolls and this can be made up from multiple patterns or colourways. Bespoke, one-off mural printing available.
Studio service – We have highly skilled and experienced designers on hand to help with separations, design amends and colouring.
Colour trials (sampling) can be carried out remotely with printed samples, or we invite customers to work on press with one of our talented designers to fine tune colours and experiment with different grounds.
Samples (for promotional use) can be produced in a few ways. We can supply A4 or A3 trimmed, on the roll engineered samples (crop of your choice), or simply additional rolls to cut.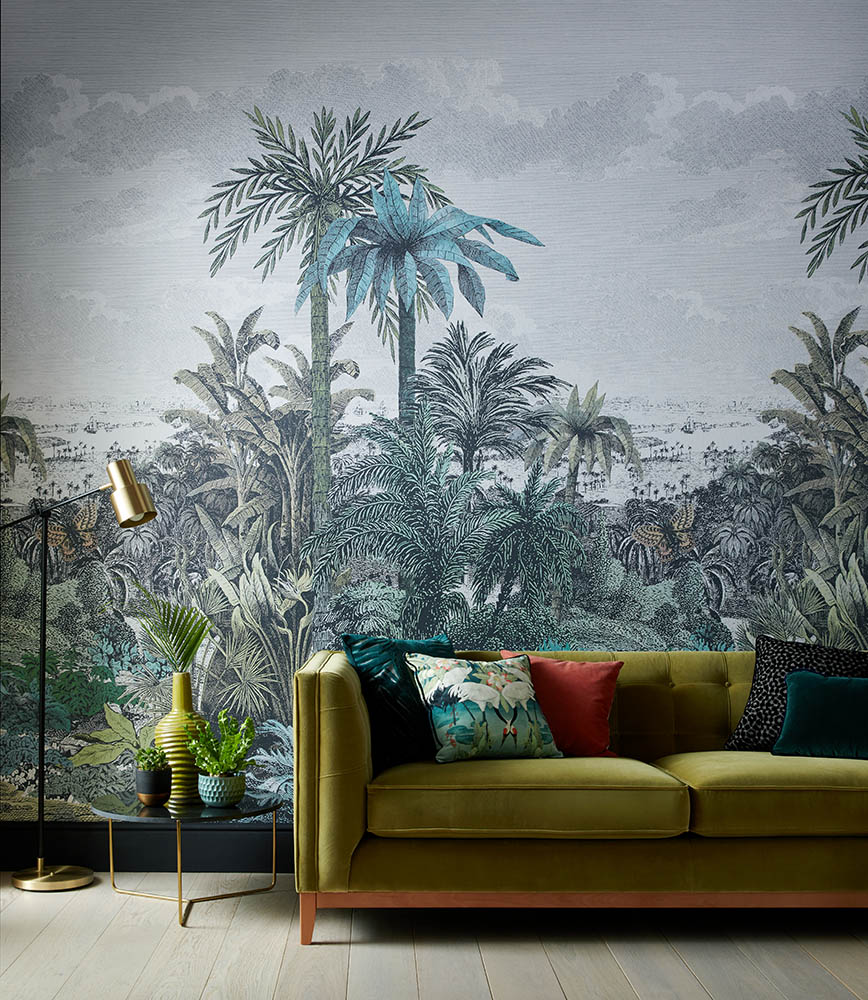 With no limit on vertical repeat, digital print has led to a growth in large scale patterns, murals and repeating panel sets that become the design focus of an interior space.
One of the wonderful benefits of digital print is the way the ink (waterbased latex ink) is laid down. The inkjet process allows for a variety of creative grounds to be used. From grasscloth to paperweave, linen to silk, smooth uncoated to fibrous coated non wovens, digital print allows the designer to look beyond the pattern and select grounds that set their product apart.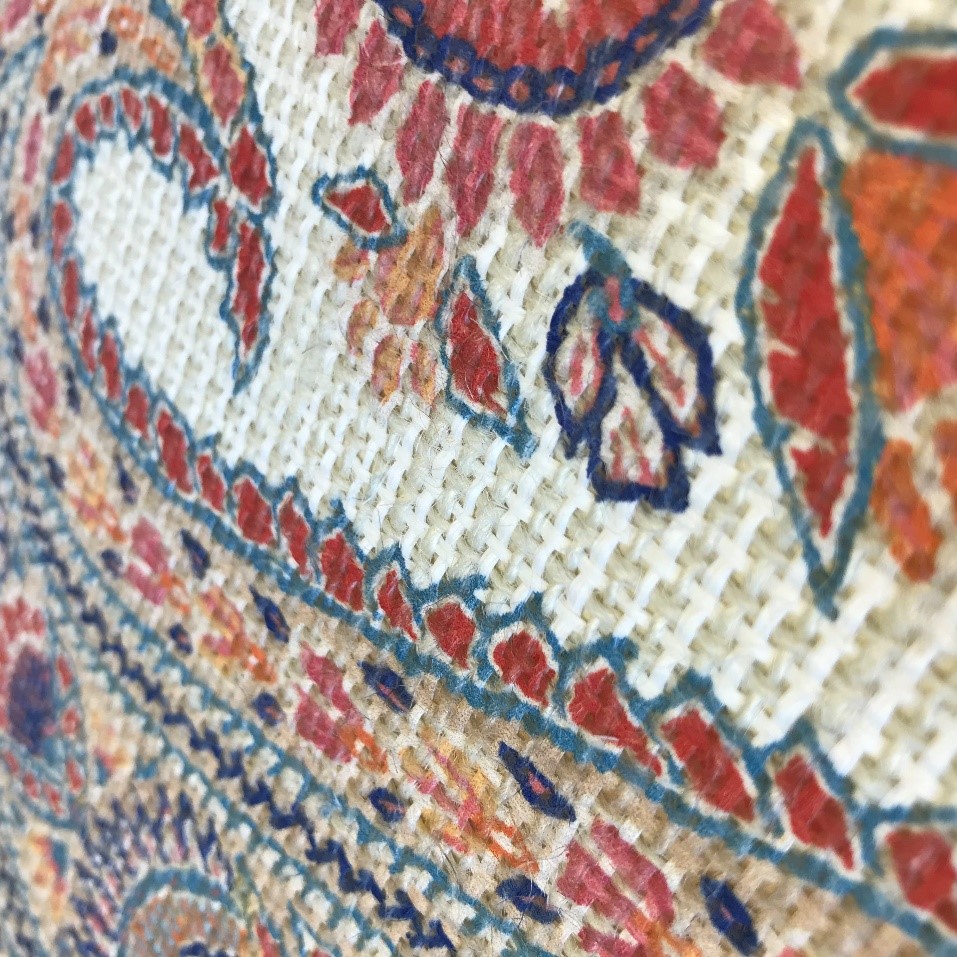 Ethically sourced across the globe, these beautiful grounds, many made from natural materials, are backed with non woven wallpaper to allow simple, paste the wall installation.
For more information about this fabulous, creative and cost-effective print solution, please get in touch via our Contact Page.